---
How do MAC3 solutions improve working conditions on construction sites ?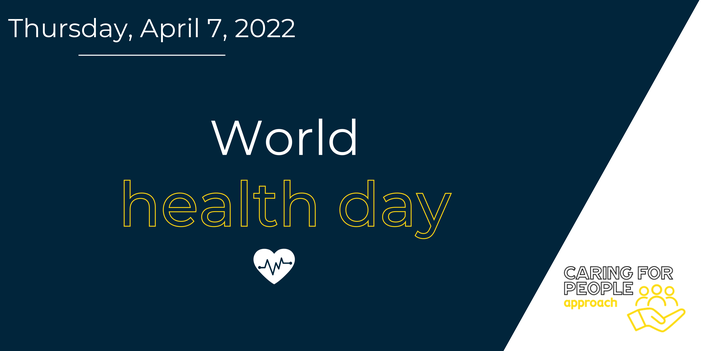 This Thursday, April 7, we celebrate World Health Day! As a tool manufacturer for the construction industry. MAC3 is committed to developing solutions that respect the professionals who use them every day. 
Discover in this article the 3 MAC3 products that illustrate our policy Caring for people.
AIRGO : HALVES THE RISK OF MSD
Musculoskeletal disorders manifest themselves in pain and discomfort in movements which, without preventive measures, can eventually lead to incapacity at work and in daily life. MSDs remain the leading cause of occupational diseases in construction and public works.
To cope with this scourge, MAC3 sells a low vibration concrete breaker unique on the market : AIRGO.
This tool generates 50% less vibration compared to a conventional tool. Thus dividing by half the risk of MSD ! More powerful and comfortable, AIRGO offers a striking power and a vibration level unmatched by pneumatic or electric competitors.
For more information on this tool, please visit the product page :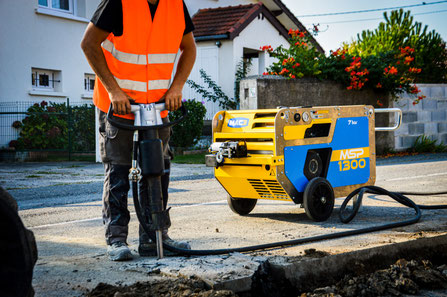 THE VDT : PROTECTS YOU FROM TOXIC INHALATIONS
During demolition work, there are many dusts. Since October 2020, crystalline silica dust has been recognized as carcinogens. Dust enters the respiratory tract and can settle and clog the pulmonary alveoli and eventually develop cancers and serious lung diseases such as silicosis.
With the VDT, MAC3 provides a solution to this problem. The VDT is a dust cleaner suitable for all concrete breakers and picks on the market. The suction system is directly connected to the demolition tool, which makes it possible to capture as much dust as possible.
This accessory is not a luxury when we know that over the period 2001-2017, 4,506 health problems associated with silica were identified in the National Network of Vigilance and Prevention of Occupational Pathologies.
For more information on this product, please visit the product page : 
THE AIR PICK : PROTECTS YOU IN SENSITIVE SITES
The PAC 3000 is a pneumatic projection tool that can be used on risky sites such as grids (electricity, gas, etc.) or installations without damaging them.
MAC3 also thought user safety when designing this air pick. Indeed, the PAC 3000 protects the user by never putting him in direct contact with the sensitive installation. This protection measure prevents the installation from exploding and injuring the user in case of violent contact.
In addition, the PAC 3000 air pick is a non-conductive tool and does not produce sparks in operation !
For more information about our air pick, do not hesitate to consult its product page :
The products mentioned are 100% part of the «Caring for People» approach by proposing viable solutions
to reduce risks at work.
So, you too are committed to occupational health by choosing MAC3 products made in France !