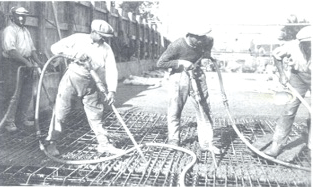 MAC3:
THE ROOTS OF

ITS HISTORY

From the Société des Forges et Ateliers de Meudon in 1900 to Sullair, through the Maco-Meudon years, the company has a rich history.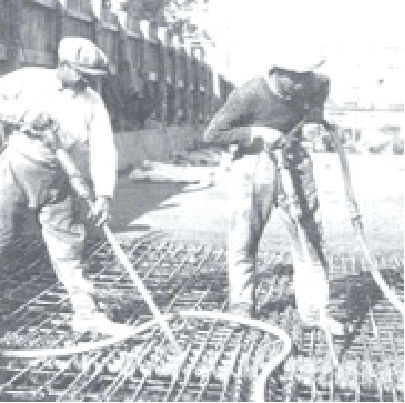 1900,
the "Société des Forges et Ateliers de Meudon" st up in Meudon near Paris, to manufacture gyroscopes, pneumatic chucks and automotive parts.
In 1939,
the "Société des Forges et Ateliers de Meudon" moves to Montbrison, in the Rhône Alpes region, to manufacture pneumatic tools.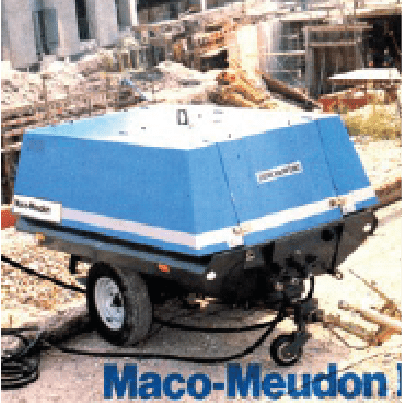 1970,
the "Société des Forges et Ateliers de Meudon" merges with "MACO", well-known manufacturer of air compressors and thus "Maco-Meudon" was created.
1979-1990
Maco-Meudon goes through several ownership chanes and acquisitions and starts a partnership with Sullair in the late80s.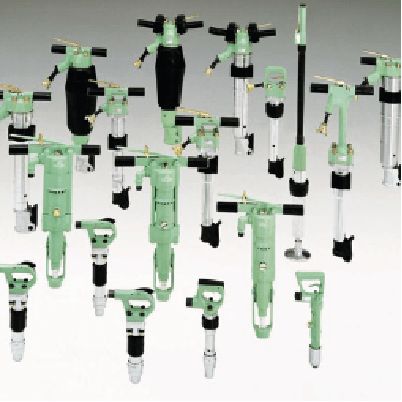 1990, 
Sullair Corporation acquires Maco-Meudon.
1990-2010
Sullair Europe is the unique center of excellence in manufacturing pnumatic tools for subsidiaries and dealers of Sullair worldwide.
In 2010,
Sullair stops manufacturing operations in Europe, closes the factory and offices in Montbrison and dismisses all local employees, 150 persons in all..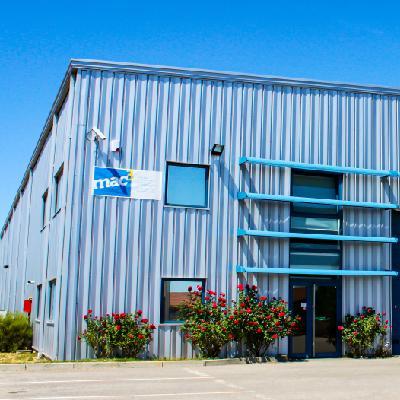 2011
MAC3 was founded

 by former Sullair employees gathering different skills and knowledges, from sales people and financial managers to technicians and engineers
The first MAC3 products leave our workshops in Saint-Cyprien.

5 pneumatic hammers,
1 roughcasting tool
1 sandblaster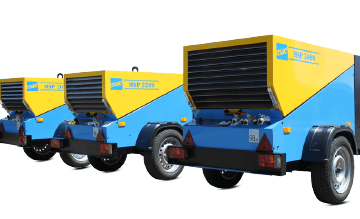 2012
MAC3 launches a range of portable compressors, which did not stop growing since, covering today a flow range from 70 up to 180 cfm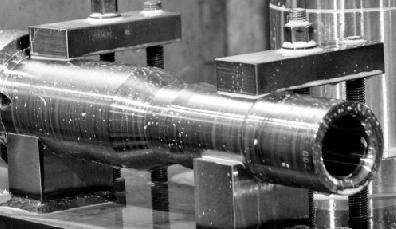 2013
To keep pace with its growth, MAC3 integrates its cylinder machining subcontractor. Pneumatic tools now manufactured in-house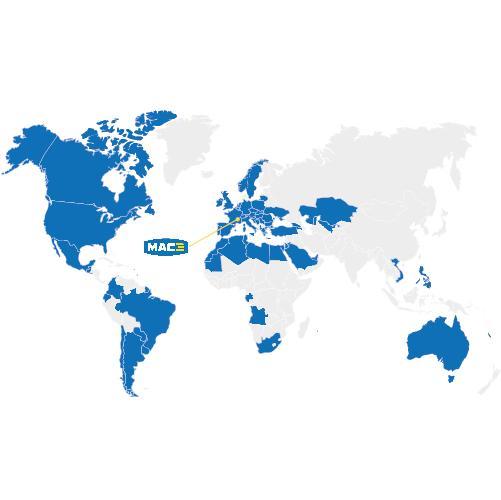 2014
MAC3 expands its business internationally. Today, the company exports to over 50 countries.
MAC3 joins BPI excellence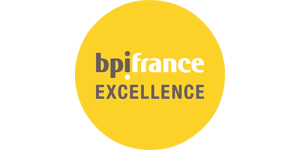 To keep pace with the company's growth, MAC3 increases its production area with a 1,200 m2 extension.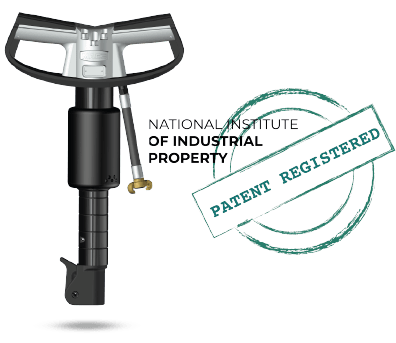 2015
Launch of AIRGO®. A new range of low-vibration concrete breakers designed to meet the requirements of the French law on working conditions.
MAC3 integrates people & planet care into the development of its new products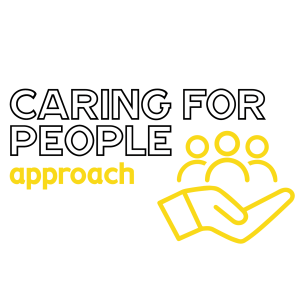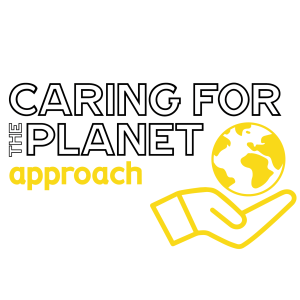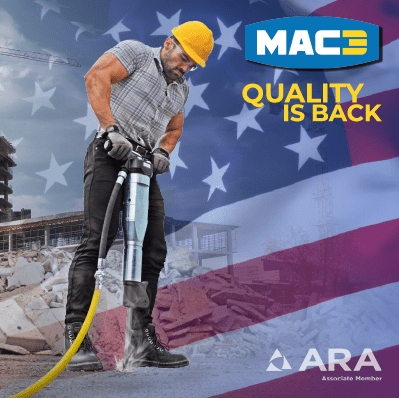 2016
MAC3 sets up in the USA
1st participation in BAUMA.
The world's largest construction trade fair in Munich.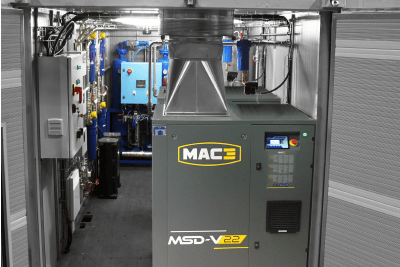 2017
Engineering solutions: MAC3 designs and builds turnkey industrial engineering solutions (skid and container).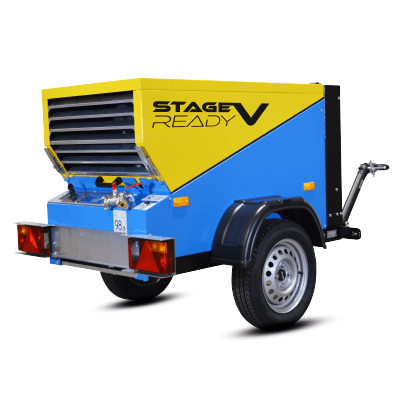 2018
Launch of the first MSP models with STAGE V engines
MAC3 joins the French Fab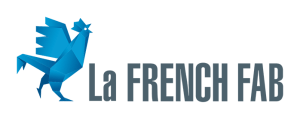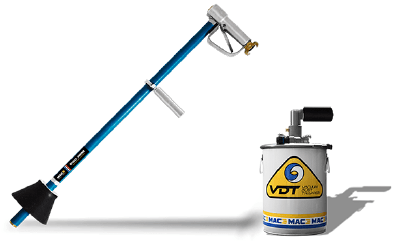 2019
Launch of the PAC3000 air pick and the VDT dust extractor, 2 products in line with MAC3's planet & people care values.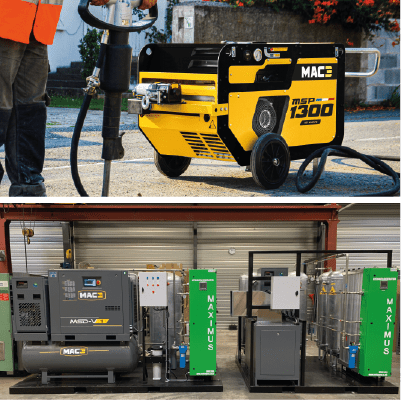 2020
MAC3 launches the MSP1300, a compact worksite compressor with petrol engine
Gas production solutions (nitrogen/oxygen)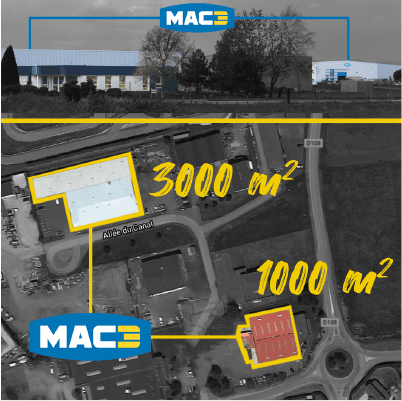 2021
MAC3 increases its production area, acquiring a new 1000 m2 building
The entire MAC3 range of mobile diesel compressors is now equipped with STAGE V MOTORS.

Launch of the MSS range, oil-free industrial compressors for new markets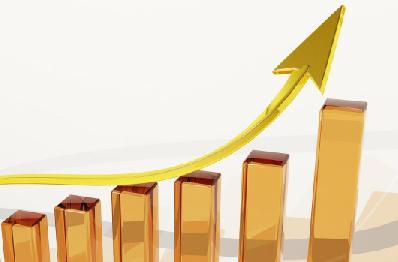 2022
Strong growth in MAC3's business and workforce
Launch of the two-stage compressor range MSTS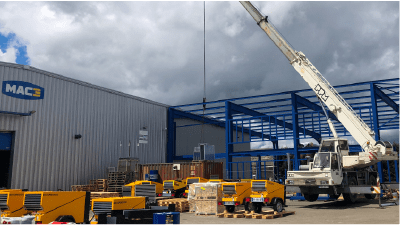 2023
MAC3 increases again its production surface, with the construction of a new extension of 1500 m2
The story continues...