---
The unmissable meeting place of the construction industry has just closed its doors in Munich.
MAC3 took advantage of this show to unveil its latest innovative solutions for compressed air. This year, the company presented products designed in a "sustainable development" approach, being both environmentally friendly and ergonomic, for superior user ease of use and comfort. If you have not been able to visit the show, we offer you an overview of the news presented on the MAC3 booth.
PAC 3000 : MAC3 air pick
MAC3 completes its range of pneumatic tools with its PAC3000 air pick. Developed to clear sensitive areas (water/gas pipes, electic cables and networks, etc.) safely, the PAC3000 is an ergonomic tool for easy, safe and secure access to the work area.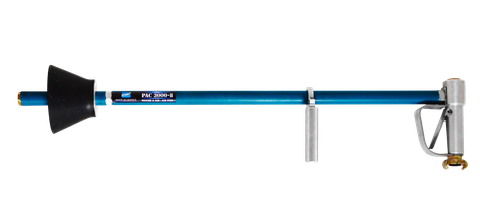 MSP stage 5 : Latest generation of portable air compressors
Equipped with the latest generation of KUBOTA engines, the MSP "Stage 5 ready" fulfills all expectations in terms of respect for the environment. In addition to this new engine, the MSP have all the advantages that make their strength:
Easy access to components;

Optimized maintenance time;

Lightness and compactness.
Airgo® : low vibration paving breakers & pick hammers
The AIRGO range combines comfort and efficiency thanks to the combination of the power of MAC3 pneumatic tools and its patented anti-vibration system. The AIRGO range includes a breaker and two pick hammers, with many advantages:
Patented anti-

vibration

technology that induces a lower level of vibration than tools with

traditional

handles;

F

ixed and ambidextrous handle;

E

rgonomic design for a better working position;

H

and protection;

Lightweight.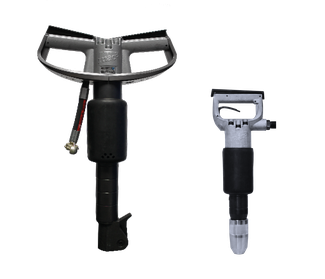 Vaccum dust trapper
Always looking for solutions to improve the working conditions around its products, MAC3 has developed the VDT. A dust extraction system adapted to fit directly to all concrete breakers, chipping and pick hammers. The VDT does not require any additional source of energy other than the compressed air that is already available to power the air tools.
Paving breakers & pick hammers
Developed and manufactured in our St-Cyprien factory, our pneumatic tools combine efficiency and considered ergonomics, additional unique features and qualities include :
L

ow air consumption;

Q

uick and easy maintenance;

H

igh level

s

of performance;

40% fewer parts compared to the competition;

50% less noise with the silencer;

D

o not require lubrication.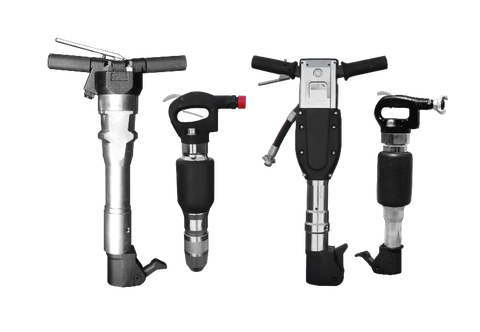 Do you want to discover these innovations in more detail? Please do not hesitate to contact your usual sales representative or send your request and any inquiry to www.contact@mac3.fr  Stay tuned for further information and we invite you to follow us on our social networks!