---
The new MSP1300 compressor completes the MAC3 mobile compressor range. But unlike its "big brothers", the youngest is distinguished by a design and dimensions allowing it unparalleled handling. Its different design elements allow it to be lightweight (less than 180 kg on the scale) and to offer very easy handling to its users.
The MSP1300 is the perfect illustration of the "People Care" policy implemented by MAC3 in the design of its products and aimed at designing machines that limit user troubles.
If you're still not convinced, here are 3 features that prove the MSP1300 is the handling champion.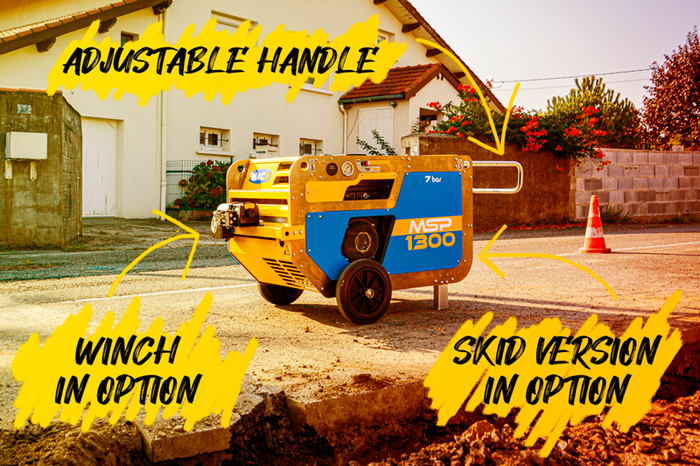 1. Its design and adjustable handle
The idea of an adjustable handle was evoked from the genesis of the project, with the ability to be reversible, to suit users of all sizes and adjustable in length to make the maneuverability of the machine easier.
The design and conception of the new MSP1300 have also been taken care of to ensure optimal mobility. Its shape allows it to be tilted to facilitate its maneuver with its handle.
The compressor is also fitted with 12-inch wheels, making it easier to handle on construction sites; and full, thus avoiding punctures.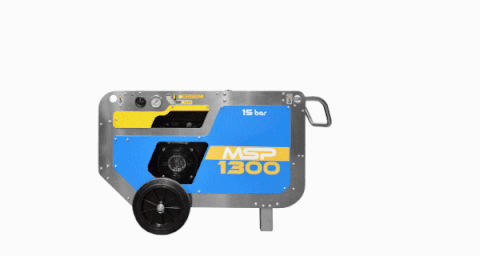 2. Its handling possibilities
Whether in SKID version or wheels version, the MSP1300 has been designed to allow handling regardless of its position: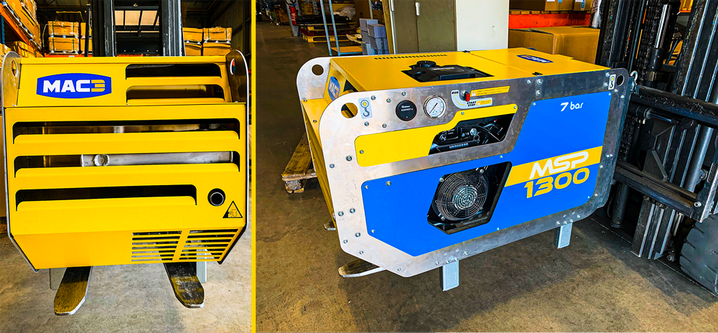 The MSP1300 also incorporates 4 lifting points allowing the compressor to be lifted to move it: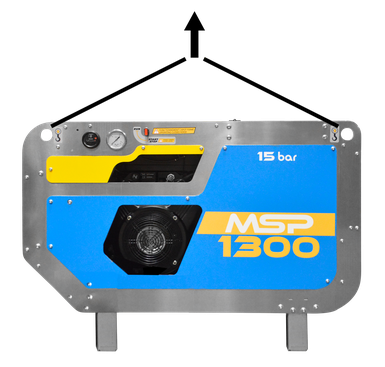 3. Handling aid
MAC3 offers, as an option with the MSP1300 compressor, a winch to load and unload it alone and easily from a trailer or truck.
This device, in addition to being a significant aid, is also an additional safety device, preventing the machine from injuring the user during loading or unloading.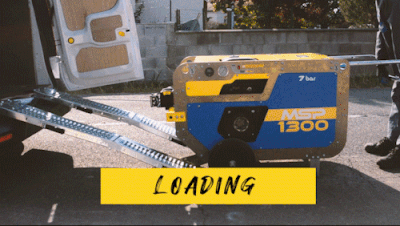 In addition to its performance, the MSP1300 is a compressor that is simple and safe to handle!
Manufactured by us in our workshops in France, this compressor is now available for sale.
For more information, click on the button below: