---
The range of MSP mobile compressors developed by MAC3 stands out for its performance, in particular thanks to its KUBOTA engine and its design ensuring superior compressed air quality.
The range of compressors is also acclaimed for its ergonomics, known to be the most compact on the market, it is also distinguished by the ease of maintenance.
But what undeniably makes the strength of the MSP range is its versatility thanks to several configurations.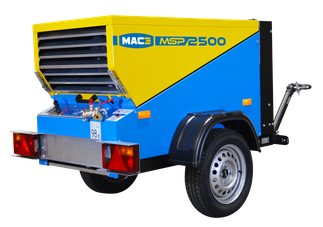 Compressor on skid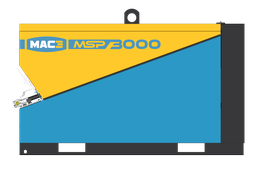 With this SKID configuration, the compactness characteristic of the MSP compressor takes on its full meaning. By integrating fork passages, the compressor becomes very easy to handle from all 4 sides. This stacking possibility thus saves space and significant logistics costs.
In this configuration, the MSP compressor can also be installed at the rear of a truck or a Pick-Up.
Axle compressor
The MSP mobile compressor on axle is ideal for use on site thanks to an excellent distribution of masses and a total loaded weight of less than 750 kg.
For even more ease of use in site conditions, the axle is reversible on certain models in the MSP range.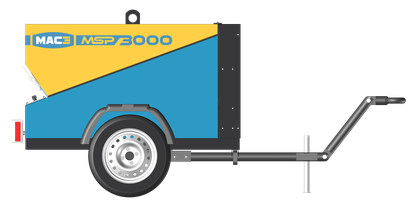 Compressor on trailer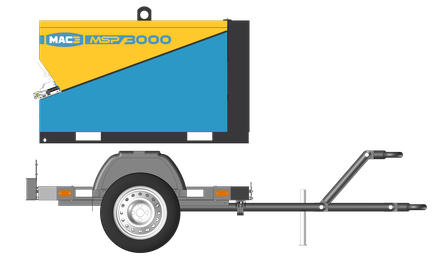 This configuration combines both the advantages of the SKID version and those of the axle version. Thanks to a patented attachment system, the compressor and trailer can be detached in just 2 minutes.
The trailer is also designed to be completely independent and used for purposes other than transporting the compressor.
With the compressor on trailer configuration, MAC3 pushes the versatility of its MSP range to its climax.