---
French Fab refers to the entire French Industrial system, from the smallest to the largest companies. At MAC3, we recognize ourselves through the brand La French Fab, which embodies the companies and industrial sites located in France, and driven by the desire to develop French Industry.
MAC3, are a french compressed air solution provider, developing growth within France and export countries
At MAC3, we share French Fab's policy, maintaining our production in France and developing opportunities in the national market as well as international markets. Our compressed air solutions are designed, produced and assembled on our production lines, located in St-Cyprien, Loire, France.
The technical expertise and knowledge, acquired over the years, has enabled MAC3 products to be recognized in France, as well as internationally for their performance and reliability qualities.
Today MAC3 is present in 35 countries thanks to an international network of distributors and resellers with the experience and expertise in the field of compressed air, that provides a local and regional sales, service and support network, that guarantees the aftersales and maintenance support of MAC3 products.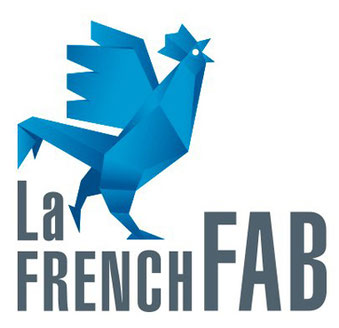 French Fab's commitment
French Fab is the epitome of the dynamism of French industrial companies. As a member, MAC3 is focused to placing a number of commitments at the heart of its priorities, including:
Innovation as a lever for business development;
The modernization of the means of production as a business model, particularly through digital technology;
Adaptation of work organization to continuously develop new practices and training in new skills;
The ecological and environmental performance of production methods and products;
The development of an export strategy and the capability to conquer international markets that have become global.
Common ambitions
MAC3 and the French Fab brand share both values and strong ambitions, which are intrinsic in the objectives of the movement:
Accelerate the transformation of the industry in France by disseminating the concepts and technologies of the Industry of the Future;
Network the energies of French industrial players;
Give visibility and pride to the actors who make French industry daily, to French industrial excellence, in France and abroad;
Embody the prosperous future of French industry and the attractiveness of the trades that compose it, from training (initial, professional or continuing) to employment;
Clarify the public support offer for industrial activities in France.