---
MAC3 design and sell industrial compressors since 2011. The company has expertise in components selection, by choosing the most efficient and reliable components on the market. The French brand has also been able to adapt to the changes and expectations of its customers.

The MAC3 industrial compressor range motorized by leroy-somer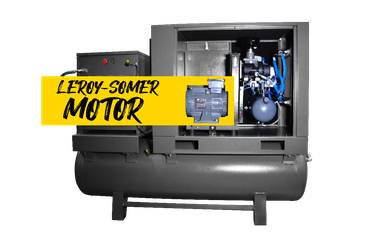 In its continuous improvement approach, MAC3 chose LEROY-SOMER to power its range of industrial compressors.
The French engine manufacturer will now gradually equip all MAC3 industrial compressors, whether belt drive, direct drive or variable speed machines. The arrival of LEROY-SOMER engines in MAC3 industrial compressors is a guarantee of even greater performance and reliability for users.
A top of the range design for performing compressors
MAC3 stands out from its competitors by offering industrial compressors equipped with the best European components. This ingenious design pays off because performance and reliability are at the rendezvous.
As proof, the first MAC3 compressors installed in 2011 have already exceeded 50,000 hours of operation with their original main components.
Optimize your compressed air production with MAC3
Do you want to reduce your energy costs related to compressed air?
Put your trust in MAC3, a recognized know-how and expertise to help you in the production of your pneumatic energy.