---
MAC3 maintains a privileged relationship with each of its distributors and does not hesitate to visit them regularly to discuss the ranges of pneumatic solutions. Recently, we went to Brittany, at our distributor of industrial compressors DEXIS, with whom we could visit industrial facilities at their customers. It was during one of these visits, that we discovered a rather unusual installation, realized by DEXIS for La Vallée des Saints.
Compressed air at the service of sculpture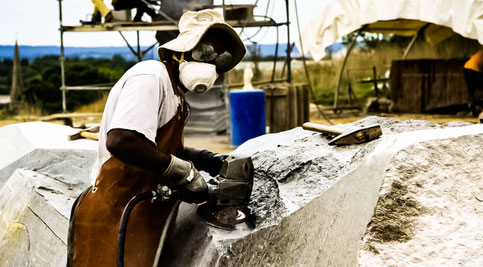 La Vallée des Saints is an associative initiative that aims to implant in the heart of Brittany, 1000 monumental sculptures carved in Breton granite. Launched in 2008, this project has over the years become a real tourist attraction, welcoming more than 600,000 visitors every year!
Today the site includes nearly 130 sculptures all made with the precious help of compressed air and a very special installation: an industrial compressor MSD-V 75 that supplies the pneumatic tools used by sculptors. Indeed, to meet the needs of La Vallée des Saints, DEXIS has chosen an industrial solution via the containerization of a MAC3 machine.
Containerization of an industrial compressor : the ideal solution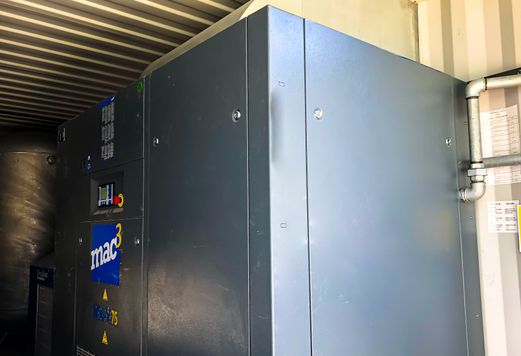 Despite an application close to construction, it's a variable speed industrial compressor that was chosen by DEXIS for La Vallée Saints, but why?
Simply because sculptors consume a lot of compressed air, simultaneously using grinders and other jackhammers. It was therefore necessary to have a power source capable of adapting to different volumes of air consumption, while offering a great comfort of use.
During the visit, La Vallée des Saints managers congratulated MAC3 and DEXIS for the compressed air solution, for the answer perfectly adapted to their needs, but also for the reliability and comfort provided by the industrial compressor MSD-V 75.
A project, a particular application: conatct us!
Do you have a special need for compressed air? MAC3 brings you solutions perfectly adapted to your needs thanks to its engineering solutions!