---
MAC3 lubricated industrial screw compressors are recognized for their performance, longevity and the quality of compressed air they produce. Our goal is to constantly improve our offer so that it corresponds as widely as possible to the needs of the field. It is through the work of our teams and discussions with our customers that MAC3 has chosen to offer new machines: industrial compressors from the + series.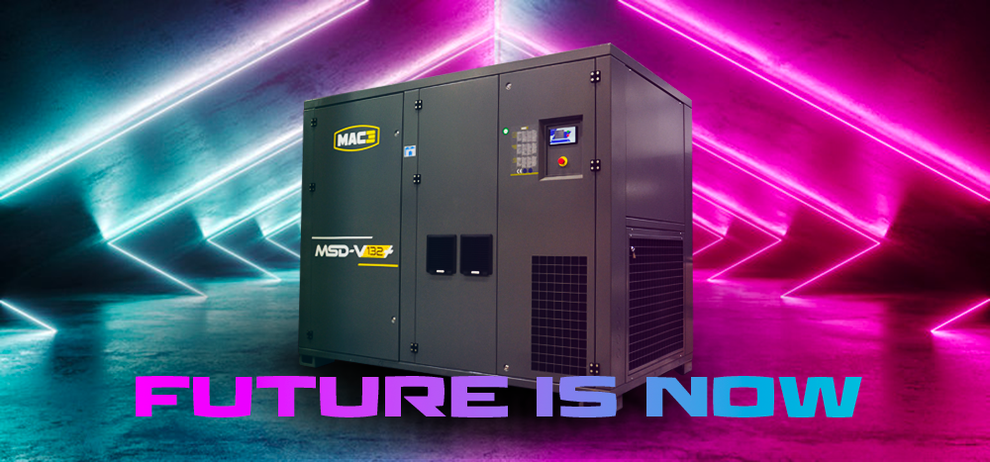 Today the + series is available in 2 versions:
MSD+, the essential direct-drive compressor of the MAC3 range;
MSD-V+, the direct-drive, variable-speed reference compressor.
These two machine models cover a wide spectrum of use. The new MSD+ and MSD-V+ models are equipped with the best components on the market and benefit from MAC3 expertise to ensure unparalleled performance.
+ what ?
These are PREMIUM machines, with a high-end finish and the latest technologies in compressed air production.
The industrial compressors of this new series offer a higher air capacity than standard machines.
These machines also benefit from a brand new cooling system, which is more efficient and more durable.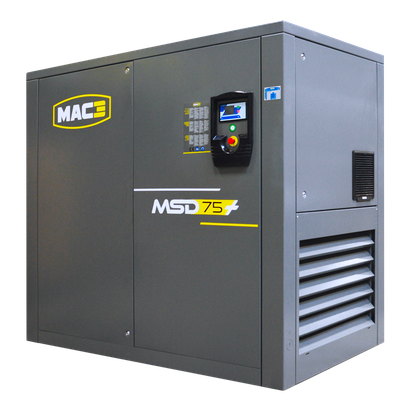 MSD+ compressor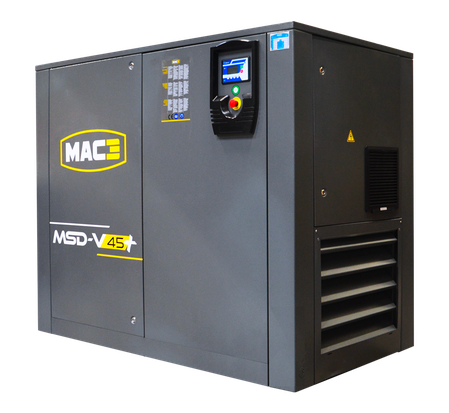 MSD-V+ compressor
Why choose a mac3 industrial compressor
As mentioned previously, the MAC3 brand offers a very wide range of industrial compressors to cover many areas of activity and needs.
MAC3's expertise in industrial compressed air is recognized and promoted in the industrial sector. It also materialized through advice. Engineering solutions represent know-how in the deployment of industrial installations, but the skills mobilized during these projects are also dedicated to each of our customers:
Technical support & itinerant task force
Training and support for distributors
Design office for preliminary projects
Finally, MAC3 provides a solution to the challenges of Industry 4.0, by offering the possibility of monitoring compressed air production in real time via our remote control module. Thus, you can monitor your compressors and analyze the data they produce in order to adjust their operation and your pneumatic energy production in real time.