---
Since its start in 2011, MAC3 has been developing innovative products, anticipating future needs and concerns. This ambition is reflected in two core values for the company: the "Caring for People" and "Caring for the Planet" processes. These two approaches are at the heart of all the R&D projects initiated by MAC3 since its creation. Through this article, we propose to go back in more detail on what lies behind these two key values.
CAring for people approach
The "Caring for People Approach" dimension is very important when launching each new MAC3 project. The company is committed to creating products that improve working conditions on a daily basis. This approach is naturally ubiquitous for products dedicated to the field of construction, a sector where operators use a lot of MAC3 pneumatic tools. These demanding occupations are often singled out when an occupational disease occurs in the operator.
To fight against this, MAC3 constantly works to improve the ergonomics of its pneumatic tools, as well as their ease of use and maintenance, without reducing its performance of use. The "Caring for People" approach is thus present in many products:
The "Caring for People" approach is also applied in the operation of the company which favors the short circuit for its subcontractors in order to participate actively in the economic development of the territory. MAC3 is also investing in improving working conditions in its factory, for exemple the luminaires have recently been changed to provide better working comfort.
caring for the planet approach
Sustainable development and energy savings are ubiquitous concerns at MAC3. The "Caring for the Planet" approach is reflected in the products developed by the company:
Breakers and hammers: MAC3 hammers have been developed to consume little compressed air, reducing their need for compressed air by up to 30% compared to competing products.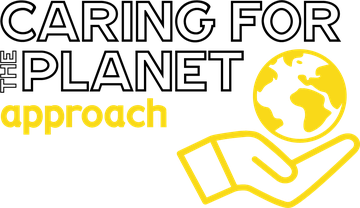 Mobile compressors: to limit the carbon impact in their transport, the MSP compressors are very compact. Thus, 18 compressors can be positioned in a 20' container, reducing transportation requirments.
Industrial compressors: entirely custom-made according to customer needs, MAC3 industrial compressors are designed to save the maximum energy while offering optimum performance levels. Our industrial compressors can also be equipped with an energy recovery system.
Beyond the technical characteristics on their own, MAC3 products are designed to have a long life and have a high rate of durability and reliability. MAC3 also favors high performance production circuits, thus limiting the carbon impact of the manufacturing of its products.
 For any additional information on MAC3 products, do not hesitate to contact us.